Ever wondered how to sing like Demi Lovato? Then read this article
'Tell Me You Love Me,' 'Here We Go Again,' 'Unbroken' – these are only a few of the many internationally famous albums by Demi Lovato.
The American singer, actress, and songwriter is a popular musical talent and has been in the spotlight for several years now.
After her appearance in Bernie and Friends, a popular children's television series, she quickly gained popularity on TV and the music industry.
Since then, Demetria Devonne Lovato has been a nostalgic face for the millennials everywhere.
The widely famous singer has made it from time to time that she is renowned for a reason, i.e., her immense talent!
Demi Lovato is undoubtedly one of the best singers, and even today, her fan following has not decreased at all.
If you are curious about how she sings and wants to sing just like her, this post will help you understand how she produces music and what her voice sounds like. 
Related: Check out this article I wrote showing you how to sing like Dave Grohl
What Does Demi Lovato Sound Like?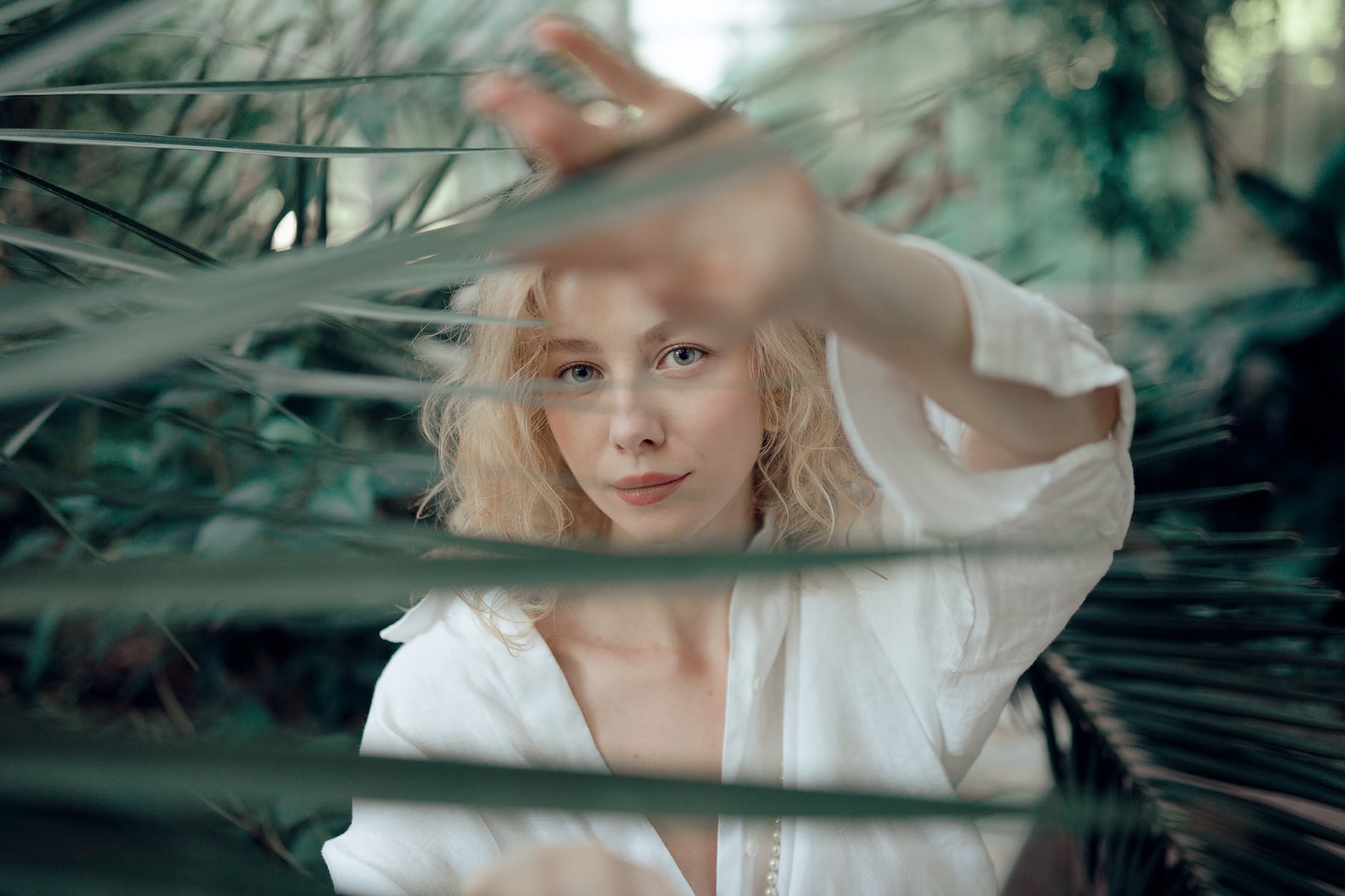 Overall, Demi has a very melodious but deep voice.
She features immense power and intensity when she sings the deeper tones and the softer ones.
When you hear Demi Lovato's music, there is a significant amount of impact in the way she pronounces her words.
Songs like 'Give Your Heart A Break' might have soft lyrics, but the way Lovato sings it, makes the whole song shift its vibe accordingly.
Similarly, the song 'Heart Attack' has lyrics that target emotions and do not necessarily sound upbeat or empowering.
However, Lovato sings them in her deep, powerful voice, which completely changes the song's perspective. 
Her Vocal Range 
Demi Lovato has a vocal range of C3-B♭5-E♭7.
She hits these notes several times in many of her popular songs.
For example, 'Work of Art,' which was released in 2010, and 'Waiting For You' from 2015, are prime examples of how she hit C3 so effortlessly.
Her deep and forceful vocal range positively surprising many of her fans with her immense, young talent.
Similarly, her songs 'Fall In Line' from 2018, 'Confident' from 2015, 'You're My Only Shorty' from 2011 revolved around the note B♭5. 
If there is anything you should know about Demi Lovato, it's that she has impeccable control over her sound production.
Her deep notes are to die for, and she does them beautifully, in studios and on stage.
Several of Demi's performances have been internationally recognized for how powerful they are and the overall vibe that grasps her audiences.
The secret is the firm and powerful control over her voice range.
Also here is an article I wrote showing you how to make a song trend.
Her Vocal Type
Demi Lovato sings like a soprano.
A soprano singing sound is a female voice at the highest level. Usually, the note range stays somewhere between middle and high C.
Like Demi, typical sopranos remain closer to High C notes instead of the Middle C notes. 
Since she is a light-lyric soprano, Demi Lovato can sing 4 octaves, one note, and a semitone.
Being able to phonate four different octaves is impressive and appreciable, especially at such a young age.
However, it is not surprising that Demi has one of the most influential voices in the music industry, and many famous artists admire her for it.
Her Accent 
Demi has a very distinct American accent that you can spot from 4 miles away.
She sings all of her lyrics in the same American accent, and even though the change in accents is expected, you don't see much of it coming from Lovato.
However, it is indeed true that her pronunciations are very accurate and precise.
The way she pronounces her words so clearly makes a huge difference in her song's overall vibe.
You see, when she emphasizes on every word and makes it sound clear and impactful, the whole music sounds powerful and has a very uplifting vibe to it. 
So, when you are trying to sing like Demi, pay specific attention to how you pronounce and expel your words when you sing.
Make it powerful, make it impactful, and let the words go straight to the audience's head! 
Singing tips directly from Demi Lovato:
In a YouTube video for Girls Life Magazine in 2010, Demi shared a few singing tips for her audience, specifically those who wanted to sing just like her. 
Be confident. Demi says you want to sound firm and secure when you are singing so that everyone in the room can notice you. 
Get lots of sleep! Sounds pretty cliché, right? However, the singer advocates the benefits of a good night's sleep before a performance. According to her, rest can heal your voice like nothing else. 
Drink lots of water. Again, a mainstream suggestion that we hear quite a lot. When it comes from Demi, you know it is worth the hype! 
Non-caffeinated tea is also a strong suggestion by the singer who says she, herself, drinks this beverage quite a lot. 
Some Classic Demi Lovato Songs to Try: 
If you really want to imitate the way Demi Lovato sings, a popular suggestion is to replicate one of her songs.
The following are a few classics by the singer that you can try and practice: 
Give Your Heart A Break
I'm Ready
Wouldn't Change A Thing
Anyone
Something That We're Not
Only Forever
Skyscraper
Warrior
Sober
You Don't Wait For Me Anymore
Fix A Heart
Conclusion
If you are a Demi Lovato fan, you are probably already aware of how powerful her voice is and how incredibly she displays her talents in the studio and on stage.
This power and performance come from practice and skill, but as intimidating as it may seem, it is not impossible to replicate the way Demi Lovato sings. 
If you focus on your more in-depth notes, maintain control over your vocal cords, and pay close attention to the way you pronounce your words, you are halfway there!
Plus, if your American accent is as tremendous and fluent as hers, that is a bonus too!
And if you are still having problems trying to sing like Demi, try one of her personal suggestions for smooth and effortless singing. 
Related: Here is an article I wrote showing you how to sing like Chuck Schuldiner