If you have ever wanted to become a gospel singer, then this is the best article for you
While growing up I remember turning on the TV and seeing this gospel singers actually belt beautiful tones every single time
And this inspired me to learn how to become a better gospel singer
And while searching the internet, I realised that there were no step by step guides on how to sing gospel music and actually sound better
Which is why I wrote this article – to show you 7 steps you can use starting today to become a better gospel singer.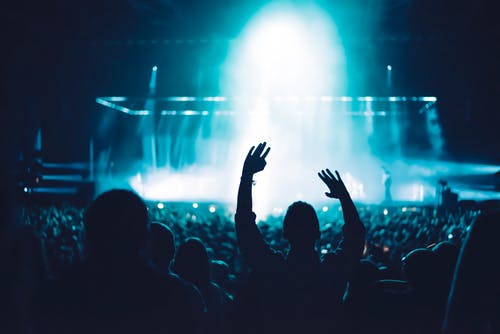 1. Study the evolution of gospel music
If you really want to learn how to become a better gospel singer, the first thing you want to do is ensure that you learn the evolution of gospel music.
So what you want to do is to dissect the songs of traditional artists such as Mahlia Jackson and contemporary gospel artists such as Donnie McClurkin.
What you are basically looking for is the marked differences in themes, vocal delivery methods, and musical arrangements.
By understanding the social context of gospel music, you will be able to develop your own suitable contemporary style that you can own.
Check out this article I wrote showing you how to become a better singer
2. Next you want to join a gospel church choir. 
If your church doesn't have one, find a church or organization in your community that does. 
If you are in high school or college, join a gospel choir and/or ensemble. 
This is the best way to practice and hone your skills.
3. Take gospel singing lessons
If you are able, or practice singing along with gospel songs. The more you practice, the better you will become!
4.Seek out opportunities to book singing gigs.
Start with churches, state fairs, and other venues.
Tour with other gospel recording artists.
Many new artists start out as an opening act for a well known established singing artist or group.
Network with other artists and those in the recording business.
Many may know of opportunities that you are not aware of.
5.If you think that your talent is good enough and you are ready to branch out on your own, sign up for contests and national shows.
There are many opportunities out there for new upcoming artists.
One gig on a good talent hunt show can get your calendar booked for months and/or maybe years!
If you want to learn how to breathe while singing, check this article
6.Start your own tour.
Get assistance from a booking agent and ask them to help you.
They will be aware of many opportunities for new artists trying to make it in the business.
They can market you and get your name out there, while you concentrate on developing your talent.
7.Record a demo.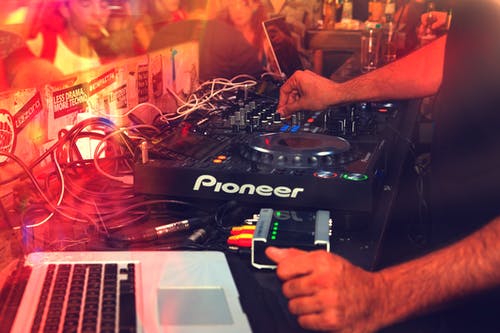 Have others pass it around for you.
If you can, get a local DJ or radio station to play your music.
Have flyers printed up to mail and pass out to potential audiences.
Print some business cards, so you will be ready to give your contact information; if an opportunity suddenly arises.
8.The key to becoming a successful gospel singer is persistence and patience.
Network, network, network…will get you the open doors to starting your career as a gospel recording artist.
Practice, practice, practice, will develop those skills that will keep and open more doors for you.
9. Train with a formal coach or an experienced choir director
Doing so will allow you work on your abilities to harmonize and lead
Also a vocal coach will help you get comfortable singing within your vocal range, with and without employing vocal nuances such as vibrato and pitch modulation.
10. Sing songs that you feel. 
While vocal precision always matters, it doesn't always matter the most in gospel music delivery. 
Gospel music is meant to be "felt" by the listeners. 
Attempting songs that you don't connect with will reduce your ability to affect your audience. 
Choose songs that complement your personal experiences and singing talent, instead of songs that only showcase your vocal skills.
11. Create and sustain a positive image. 
Remember that you are singing gospel music, which glorifies Christian ideals. Authenticity matters to your audience. Failing to live up to high ethical standards may negatively affect your career.
 Avoid placing yourself in reckless situations, as temporary fun may lead to long-term career disaster.
12. Sing wherever appropriate and whenever you can. 
Performing for a variety of crowds can help you develop as a gospel artist. 
Lend your voice to your church or community choir. 
Enter gospel talent shows and showcases. 
Volunteer to sing at weddings and funerals.
13. Break into gospel plays. 
Participating in local productions helps you gain industry experience and connections. This can help you build a following and earn money. 
Search and attend a variety of casting opportunities. 
Remember that landing a small part is better than having no part at all.
14. Create original material that embodies your attitudes and personal experiences. Writing your own songs allows your creative light to shine. 
It also increases opportunities to work with like-minded gospel artists and industry insiders. 
Market your material to gospel playwrights and filmmakers, choir directors and radio stations. 
Incorporating universal themes into your work may boost your crossover potential.