The USA is one of the top countries in the music industry with lots of talented musicians and one of them is Nicholas Jonas.
His name is usually shortened to "Nick" and he is talented in the art of acting, songwriting, and singing.
His acting career began when he was only seven years of age and later seeped into the world of music.
In 2002, he was able to come up with his debut single and that was when Columbia Records gained interest in him and took him up.
With them, he was able to form the "Jonas Brothers" which comprised of Kevin and Joe, his elder brothers.
After a while, the popularity of the band grew especially on the Disney Channel and as more followers crowded after them through this network, they were able to gain entry into the popular film, Camp Rock.
The film is a musical one too and was released in 2008 and they did not stop there as they appeared again in the 2nd part known as "The Final Jam" and done in 2010.
Other movies that followed were the series, Jonas Brothers: Living the Dream and Jonas (between 2009 to 2010). 
A lot of fans love Nick and his music and most would surely wonder how he sings so beautifully.
Related: Check out this article that shows you how to sing like Frank Sinatra
[thrive_leads id='5517′]
Some facts about Nick Jonas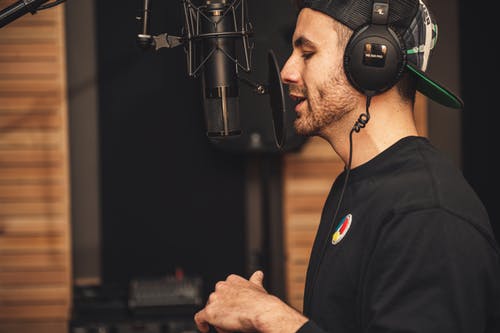 On the 16th of September, 1992, his mother delivered him in Dallas Texas and his original name is Nicholas Jerry Jonas.
His mother was named Denise and was also a singer at a point and a language sign teacher.
His father was Paul Kevin Jonas, Sr. who too like his son was unto songwriting and making music.
This is no surprise since he was formerly an ordained minister at one of the Assemblies of God churches in their region.
Nick Jonas grew up in Wyckoff, New Jersey, and didn't attend a school like his mates since his mother home schooled him. 
Afterward, when he was of high school age, he enrolled at the Eastern Christian High School in North Haledon, New Jersey, and by then, he had already begun performing on Broadway.
With time, he and his elder brothers, Kevin (born in 1987), Joe (born in 1989) formed the Jonas Brothers band.
Their last brother, Frankie was born later off in 2000 and had pursued his dreams.
At Broadway, he wrote a Christmas song with his father that Columbia Records found appealing and welcomed him on board as a solo artist in 2004.
In his childhood, he loved the Magic Tree House and it became his favorite and the TV show, Peter Pan has a toll on him and this made him sing his first song from it.
As he grew in popularity in the film industry, he featured in various plays like A Christmas Carol (in 2000 as Tiny Tim and Scrooge at eight), Annie Get Your Gun (in 2001 as Little Jake), Beauty and the Beast (in 2002 as Chip), and Les Misérables (in 2003 as Gavroche).
Les Misérables closed and this caused them to adopt him into, The Sound of Music film where he played the character of the man called "Kurt" at the Paper Mill Playhouse.
There were a lot of firsts Nick Jonas encountered and these include the Six Flags which was his first theme park of visit in 1997, the Gameboy Advance which was the first thing he purchased, and the Diet Pepsi he drank and it became his favorite drink.
Also, he possesses 12 whopping guitars and has a crush on the celebrity, Jessica Alba who is known for her beauty and talent.
Related: Check out this article I wrote showing you how to sing like Bruno Mars
How to sing like Nick Jonas?
Nick's life is singing and singing is his life.
His movies too are related to singing and his fans adore him so much because of his talent and the melody of his voice.
Lots of his songs serve as inspiration for fans and lots of people see him as one who has faith in anything.
There are numerous times when fans have either asked him personally or in a TV interview how one can sing like him and most times, it gets him laughing though he tries to explain to the best of his knowledge.
At a point, he gave the answer they desired in a video session he posted online, and that caused the internet to go ablaze for a long while.
However, we were able to get up to him in a certain interview and asked him for a lecture on how one can sing like him and with a promise that it will follow up with steady trials and feedback to him.
Some of these points in his lecture were;
[thrive_leads id='5517′]
Warm-up your voice. 
He explained that to sing, you should find that particular vocal warm-up that suits you perfectly.
If you do not have an idea of this, you can search online and watch videos on which will suit you and work in your favor.
Don't be afraid to put your spin on a song. 
He also stresses that he believes that if you adopt one of his songs and sing it as if you were the original singer, then you could measure up to him in a probable contest.
Asking openly, he explained that he is on the search for a person who has a special voice, music to make and is willing to let the world know he is on earth.
Practice at home by singing with your parents…to a slew of different tunes. 
Practicing is the key to anything. Jack advises that he practices a lot when he is preparing for anything regardless of what it is.
He said that when they normally drove on the freeway to a show or gig, they kept listening and singing along with performers like The Beatles, The Bee Gees, Carole King, Jackson 5.
Clear your head
If you are passionate about what you do and believe in yourself, then you won't feel intimidated at any point despite the largeness of the crowd.
Dress the part…without buying new clothes. 
Jack outlines that you can put on anything at all in your closet to look like a superstar.
It all boils down to your dressing pattern and in his case, a suit set him afire and ready for action.
Don't forget the "small" people when you make it big. 
This is one of the tips he highlighted on the most.
He explained that since childhood, it had been ringing in his ears and it was humility that pushed him further as he remained humble, kept the right attitude, and worked harder.
Related: You should also read this article that shows you how to sing like freddie mercury