Recently I had a friend ask me a simple question about speakers and sound quality
Here is what he asked me… Can cheap speakers sound good?
The simple answer is… cheap speakers can sound good
Recent advances in modern technology have made inexpensive and cheap speakers sound as good as expensive speakers
So by making a few changes to your speakers and your listening habits, you can make even the cheapest and dissonant speakers sound as good as you want before making the switch to something better.
How to make your speakers sound better on a computer
If you have ever had to deal with computer speakers, then you know they are some of the most terrible sounding speakers out there.
But all hope is not lost, as there are some "magic" tips which you can use to ensure that the sound quality is improved.
Try using a pair of headphones. Yes this is the best tip you can use to ensure that you get better sound qualities from your computer speakers. A good pair of headphones will take out the poor speaker sound quality and replace it with the sound quality from the improved headphones. Here is an article I wrote showing the Best Bass Headphones Under 1000.

Enhance your computer system Audio. One setting which is mainly overlooked on the windows audio settings is the Loudness Equalization. When you enable this setting you are sure to get a 150% audio boost in your sound quality.

Get an audio booster. If you system does not have the Loudness Equalization setting , then the next best thing you can do is to get an audio booster. A 3rd party audio booster like 3D Boom not only increases the overall volume of your audio but also bundles a handful of related sound related features. One of its key features is the 3D Surround which brings a positional surround sound experience to your speakers sound

Play around with the equalizer settings. Another thing you want to do is to play around with the default equalizer settings until you get something that works for you. Most computer speaker audio settings comes at a default setting but it has different audio templates which you can use to greatly improve your sounds.

Make sure to update your sound card drivers. Finally you want to make sure you update your sound card drivers, if you have issues with your audio quality, then you definitely want to make sure that all your sound card drivers are up to date. Most times you will get a notification prompting you to update your drivers or better still, go to your device manager and then click on "Audio inputs and outputs" to expand it.

Get Dolby Atmos for Spatial Sound. Another awesome way to boost your audio sound is to enable "Dolby Atmos for headphones" feature. Unlike the traditional Dolby Atmos, this feature does not need any special hardware or receiver. Instead it is a digital signal processor that works by mixing the sound of your PC for an enhanced audio experience. So you definitely want to try this out.
How to make your speakers have more bass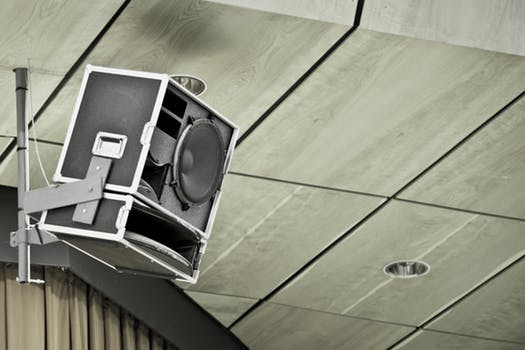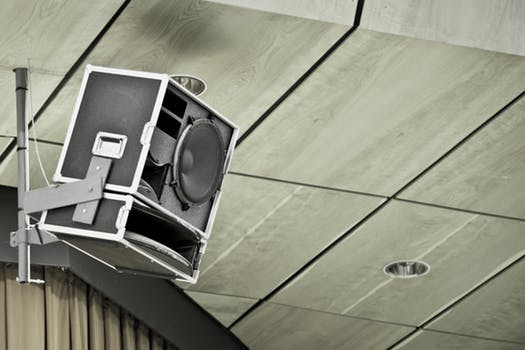 If you have ever had to deal with speakers that have flat frequency, then you know that speakers with bass boost are golden.
Here are some simple tips you can use to ensure that your speakers experience an increase in bass.
Think about what kind of enclosure the speaker is and follow the logic of the relation between speaker box size and bass output. The larger the speaker box is in relation to the diameter of the speaker, the deeper the bass output will be. Put another way, the smaller the box is in relation to the driver, the less deep the bass output will be. So consider buying a larger box

Also you want to try amplifying the speaker with an amplifier. So check out the specifications for the speaker, find out the wattage and then a matching amplifier that can boost the sound of your speakers. Doing so will most definitely give your speakers a bass boost.

Check the placement of your speakers. The placement of the speakers have a huge impact on the way the speakers sound and as such the bass quality. If it is connected to the TV sound system, try moving the speaker to different areas of the room and testing how it sounds from where you sit when watching the TV. Bass is omnidirectional, so it may not matter which direction the speaker is facing but rather how it resonates with the acoustics of the room.

Use quality speaker wires. Most people will dismiss this and say it does not matter, but experience has shown me that they quality of speaker wires greatly affects the bass and audio quality that you hear. A good speaker cable will deliver adequate current and pass along the right data from the source to your ears. At a minimum, purchase speaker wire that is at least 12 gauge — higher numbers represent thinner wires. So don't choose to use anything smaller than 12 gauge, especially if the wires have to span greater distances. You can't expect the best audio performance if your speakers end up under powered. Here is an article I wrote talking about can wired speakers sound as good as wireless

Adjust the sound settings on your receiver or amplifier. Finally you want to make sure you adjust the default sound settings on your speakers. Most speakers have a menu system that allows the users to adjust sound functions and features. Among the most important are speaker size, bass output and speaker volume. The speaker size (large/small) determines the frequency range delivered to the speaker by the receiver. It's limited by the speakers' capabilities, so not all speakers can take advantage of this function.

Bass output settings can determine whether the lows will be reproduced by the left/right speakers, the sub-woofer, or both. Having this option allows you to fine-tune the audio experience to personal preferences. Maybe you enjoy listening to more bass, so you can choose to have the speakers also play the lows. Or maybe your speakers work best at reproducing only the highs and mids, so then you might leave the lows only to the sub-woofer.
Related: Check out this article on the best speakers in the market today.