Do you know that there are lots of snare mics in the market today?
And if you do not do your research properly, then you just might end up with a product that causes you more harm than good?
Snare mics are an essential piece of a drummers kit and if you use the wrong choice, then your work just might get harder
A good snare mic should be able to pick up your snare sounds perfectly.
In this article, we will be looking at the top 5 best snare mics, things you should do before making a purchase and how to ensure that you get the best from your recent purchase
Why you need a good snare microphone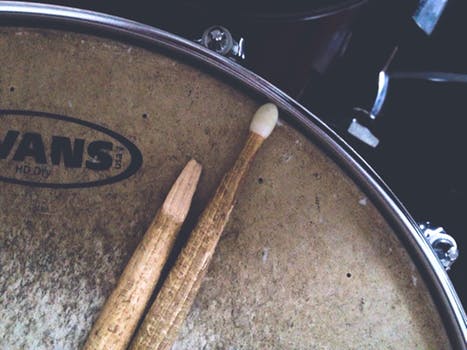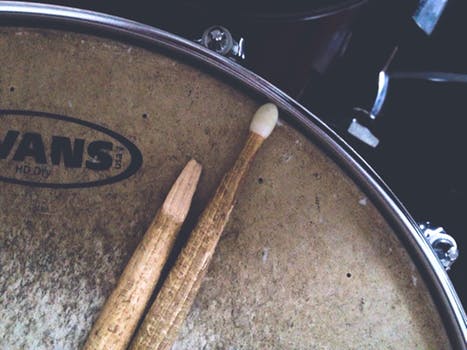 When miking a snare drum, you need the best microphone for the following reasons
You want to get awesome sound quality

A good snare drum will be able to reduce background noise, making your mixing job very easy

Also with the right accessories such as a snare mic stand and pop filter, you can also remove all sibilant issues from your recording.
Things to consider before making a purchase
1. Sound quality
The first thing you want to be sure of is that your snare mic has optimum sound quality.
The simple truth is that miking a snare drum requires some special ninja tricks and the only way to stay on top is by using a high quality microphone
So before you make any purchase, ensure that the sound quality is of the highest specification
2. Durability
Another thing you want to check for is the durability of your mic
You are going to be doing a lot of traveling and moving around
As such you want something that is durable and will last for a long time
You need to check and make sure that it is built with strong steel casing that protects it from fall and damage.
3. What are the accessories
The accessories that come with your snare microphone will also determine whether you should get it or not
Basically you want to check if it has a pop filter or if it has a stand
The more accessories it has, the better it is
Top 5 Best Snare Microphones
1. Audix I5 Dynamic Instrument Microphone
This is a dynamic microphone that is ideal for snare drums
It has a clear and accurate sound with wide response
It is ideally suited for snare, guitars and a variety of instruments
One unique thing about this mic is that it has a very low mass diaphragm which provides excellent transient response.
It handles very high and loud SPLs without any distortion. This makes it ideal for recording in a crowded room with so many instruments
Designed and assembled by the trusted brand Audix, this a sure choice snare mic for you
2. Beyerdynamic M201 TG Classic Dynamic Microphone
This is a universal dynamic microphone with a unique cardioid polar pattern that makes it ideal for recording snare drums and also for a wide range of instruments
It has an integrated hum buck coil and a low mass moving coil inducer that delivers awesome sound quality while reducing all background noises.
It is very small with unique dimensions that makes it great for positioning
It is a very rugged microphone with a mic clamp and storage bag.
3. Electro-Voice N/D468 Supercardioid Microphone
This is a microphone that is specially designed for instruments especially snare drums
It has a supercardioid pattern that ensures that the sound quality is awesome.
It has a unique pivoting head that ensures that the mic is well placed to receive the best sound quality.
It has a smooth and accurate response even when used in very loud environments
This is one microphone that has awesome technologies making your sounds very clear without any muddiness or background noise.
4. Neumann KM 184 Small Diaphragm Condenser Microphone
This is a cardioid polar pattern that is one of the expensive snare mics in the market today.
It has a transformerless circuitry that makes it unique for miking snare drums
It works trouble free without any operation and evens works well with unbalanced equipment
It has a pressure gradient transducer which features smooth frequency response.
This is a great choice for miking instruments such as snare drums, toms and drums in general.
5. Shure SM57-LC Cardioid Dynamic Microphone
This is probably the most common and widely used snare drum mic in the market today.
It has a clean contoured frequency response which is ideal for instrumental reproduction and rich vocal pickup
It delivers professional quality reproduction for a wide range of instruments such as drums, toms and instrument amplifier miking
It has a uniform cardioid pattern which helps in isolating the main sound source while reducing all external background source
It is well built and extremely durable even when used in continuously
It has a frequency response from 40 to 15kHz making it an ideal instrument for miking snare drums.
How to mic a snare drum SM57
Miking a snare drum requires some special ninja tips and techniques
Get this right and your life will be so much better
Get this wrong and you will depressed and heart broken for a long while (just kidding)
Here are some tips to ensure that you get it right
Use a close mic placement
Use a close mic with moon gel applied
Ensure you have a warm mic preamp, as this will make all the difference to your sounds
Place your mic about 6 inches from the snare drum. This will make your snare drum breath and capture the true sound quality
Try experimenting with a condenser and dynamic mic for nice sound quality
Here is a YouTube Video showing you how it is done