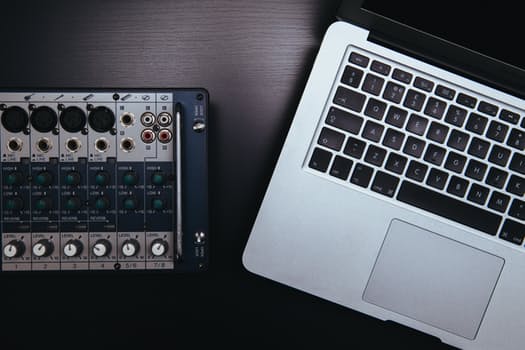 The Best Audio Interface For Reaper in 2019
Do you use Reaper as your main DAW?
And you are looking for the best audio interface for reaper?
Something that works well and does not experience all that driver issues with your computer?
I understand what you are going through cos I used to have that same issue with my audio sound card when I tried to use it with Reaper.
I wanted something that was not going mess with my audio drivers and still enable me record clear quality vocals in my studio.
Well, not to worry cos in this article, I will be reviewing the top 5 audio interface that you can use with Reaper as your DAW, things you need to consider before you make a purchase and how to set it up properly so you get clear vocals.
Best Audio Interface For Reaper 2018
What is the Reaper Software?
According to this guys here, REAPER (which means rapid environment for audio production and engineering) is a Digital Audio Workstation (DAW) made by Cockos.
What this simply means is that you can use it as your main "HQ" for all your audio production and recording purposes.
It is available for use on both the Windows and the Mac systems
While Reaper is not commonly used and talked about like some of the big name DAWs out there like Pro Tools and Cubase, there are some advantages to using it over the rest.
Here are some of them
It is cheap and it costs nothing to download and use it

It supports a lot of industry standard plugins both in VST and DX

It has a very easy to use and understand interface

It is lightweight and does not mess with your systems resources

It costs little or next to nothing to stay updated with the latest changes being made.
Things to consider before you make a purchase
1. What is the quality of the sound
This is the first thing you want to consider before you buy any audio interface.
When it comes to recording audio and instruments, you want something that is going to give you high sound quality.
You definitely do not want anything that makes your vocals sound muddy and worse than the original.
Good sound quality will make your mixing so much easier and stress free.
2. Ease of use
Another thing you need to consider is how easy is it to use.
You really want something that probably connects by USB and is plug and play
Nobody has time to go through a hundred page user manual to figure out how it works and how to set it up.
The easier it is to use the better it is for you especially when you have to move about and carry it around.
3. Compatibility with your DAW
Unfortunately not all audio interfaces out there are going to be compatible with your workstation.
This is because the audio drivers that comes with your system are going to interfere most times with the ones on your audio interface.
This can cause a lot of frustrations and wasted time trying to figure out how to correct.
Fortunately for you, all the products reviewed in this article are all compatible with Reaper and do not experience any issues when used.
Our Top 5 Best Interface For Reaper
1. Steinberg UR22MKII 2-Channel USB Interface
This is one of the most common and popular interfaces for Reaper in the market today.
It is a 2 channel audio interface and connects easily using USB.
It is a 24 bit and 192KHz audio interface that comes with two solid mic preamps for amplifying your vocals and getting quality audio
It is compatible with all major DAWs and does not have any driver issues with them
It comes bundled with Cubase AI and LE for easy setup and recording
It is lightweight, very portable and can be easily carried about.
Pros

Cons

1. It is solid from top to bottom and does not damage easily

2. It can be easily connected using USB

3. It is very lightweight and portable

1. It only has two channels which can make connecting more equipment difficult
2. Behringer U-Phoria UMC404HD
This is a 4 by 4 USB audio interface that is great for recording vocals and instruments on the go.
It is a 24 bit and has 192KHz resolution which makes for professional audio quality everytime.
It is compatible with most workstation such as Reaper, ProTools, Cubase and Logic and does not experience any driver issues when used.
It has 4 inputs, 4 outputs, 1 MIDI I/O with ultra low latency and supports both Windows and Mac.
It has 4 solid and awesome mic preamps that make your vocals and audio recording sound so much better.
Pros

Cons

1. It can be powered by USB

2. It has 4 state of the art mic preamps

3. It has a very small footprint and no latency issues

1. It has a single power switch for all channels which might interfere when trying to power all channels at the same time
3. Roland QuadCapture Audio Interface
This is a USB audio interface that comes with premium onboard preamps for awesome sound quality.
It is a 24 bit and 192 KHz resolution with ultra low frequency performance and is powered by USB bus.
It has 2 XLR/TRS inputs for the preamps which makes hooking up a mic or instrument very easy.
It has a one click Auto Sens feature that helps you automatically figure out the right volume for your audio when recording.
This reduces the cases of audio distortion or low audio when recording.
It supports all the major DAWs and works perfectly without any audio issues
It has a low noise power supply feature which ensures that your recordings are free from any background noise and interference.
It comes housed in a tough and rugged aluminium body that ensures it does not break and damage easily and can be move about.
Pros

Cons

1. It is well built and very rugged

2. It has a great sound quality

3. Its auto sens button helps to reduce audio clipping and distortion

1. There is no special headphone knob
4. Focusrite Scarlett 2i2 USB Audio Interface
This is a solid USB audio interface that is very lightweight and is compatible with Reaper and all major DAWs.
It has 4 analog inputs, 2 mic preamps and 2 instrument inputs that helps give your audio that professional and clear touch.
It is a 24 bit and 192KHz audio resolution for awesome audio quality.
It has very low latency which allows you use as many VST plugins as you want without running into any issues.
It has dedicated outputs and inputs to helps you connect your studio monitors and headphones.
It comes bundled with Pro Tools, 2GB of loopmasters samples and a whole lot of other awesome goodies.
Pros

Cons

1. It is a solid audio interface with a well built design

2. It can be powered by USB

3. It is compatible with major DAWs

1. The mic does not work perfectly and may have some hiss in it
5. TASCAM US-1200 USB Audio Interface
This audio interface comes with 4 XLR inputs and +48V phantom power and two TRS inputs for easily connecting your other gear to it.
It has 6 Ins, 2 Outs with audio stream support and is powered by USB.
It enables low latency monitoring using the DSP mixer which helps to deal with issues such as clipping and distortion when recording.
It has various onboard effects that helps in spicing your creative juices when working.
Pros

Cons

1. It has a solid construction and is well built

2. There is no unwanted noise when using this

3. It has the ability to easily record in multiple tracks

1. It cannot be used with the specific drivers that come with it
How to use Reaper
Here is a YouTube Video to help you get started using Reaper with your audio interface
Conclusion
When using Reaper as your main DAW, then you want to get a good quality audio interface that works well and has no issues.
Hopefully by reading this article, you can make that choice easily.
If you have any comments or tips, leave them in the box below
All images sourced from Amazon.com