Is a condenser mic good for karaoke?
The simple answer is no.
A condenser microphone is not good for singing karaoke and if done presents more problems for you.
A dynamic microphone is what you want to select when choosing a mic for your karaoke.
This is because dynamic microphones are built to be used on stage.
While a condenser microphone is mainly built for studios and vocal recordings… and they are also more sensitive
If you are someone who likes singing karaoke, then I will recommend that you get the Shure SM 58 as this is an awesome dynamic microphone for karaoke.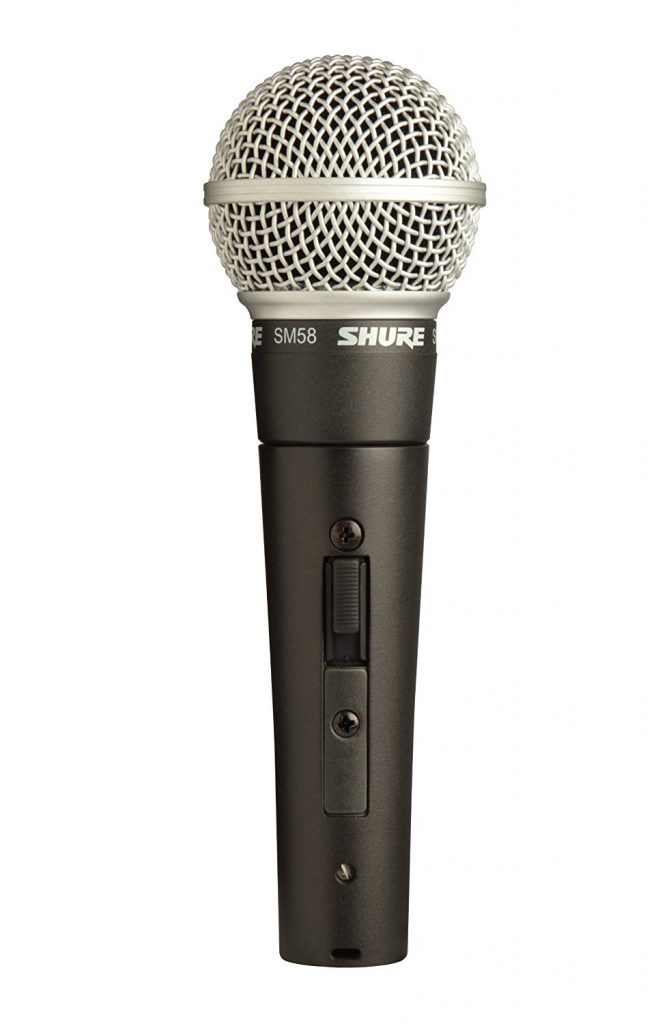 Which Shure microphone is best for karaoke?
If you are someone who likes singing karaoke, then the best shure microphone for microphone for karaoke which I will recommend for you is the Shure SM 58.
Here is a a cheap listing of this product I found on Amazon.
The Shure SM 48 is a dynamic microphone with a frequency response that is tailored for vocals with brightened midrange and bass rolloff to control proximity effect.
It has a uniform cardioid pickup pattern which helps to isolate the main sound source and also helps to minimize background noise
It comes with a unique pneumatic shock mount system cuts down handling noise and any external background vibrations
It comes with an on/off switch for onstage control and is wired for connectivity.
Which is the best bluetooth microphone for karaoke?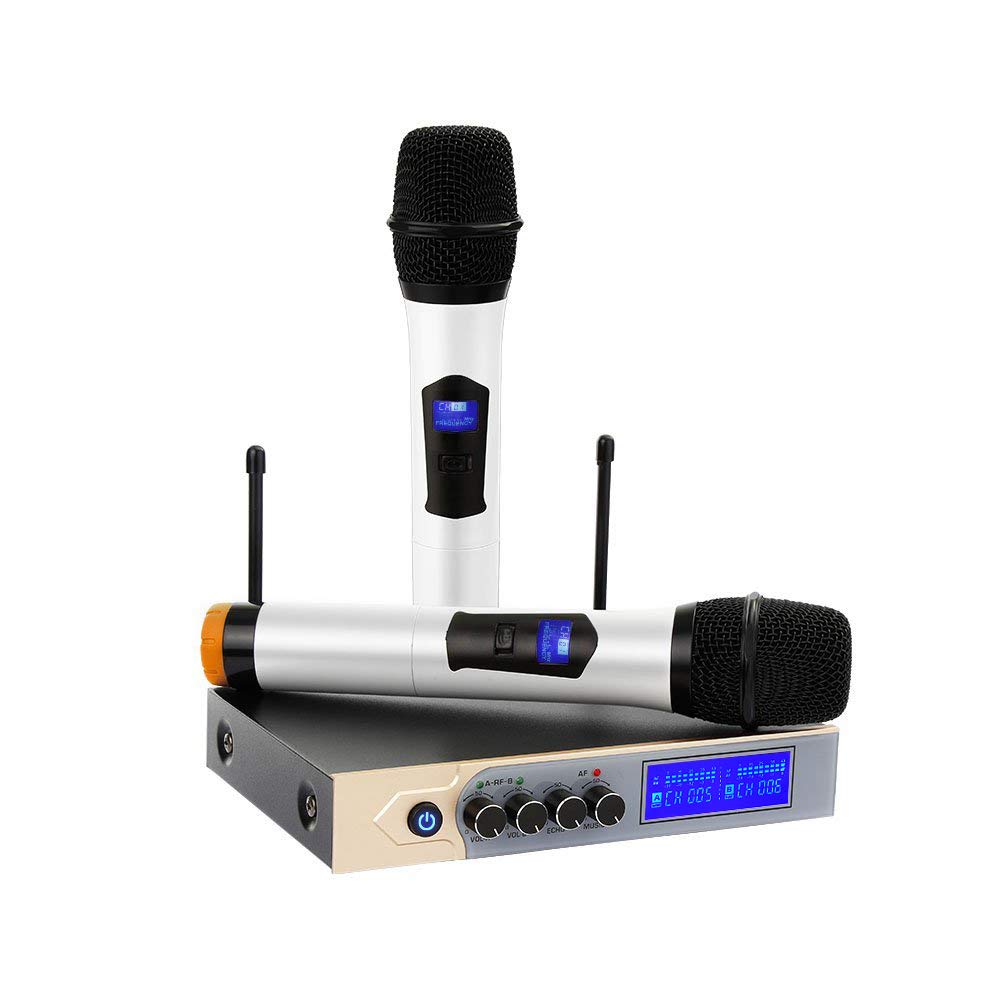 If you are looking for the best bluetooth microphone for karaoke, then I highly recommend the Archeer Bluetooth Wireless Microphone.
This is a Bluetooth Wireless microphone that has an operating range of up to 98ft within the line of sight.
It is a UHF wireless microphone meaning that it is less likely to be interfered with by outside surroundings than if it was a VHF microphone.
This set of microphones comes with dual channel receiver and two handheld microphones which is great for people who enjoy karaoke and singing together.
Also it has separate volume controls for each microphone making it perfect for churches and gatherings
It has a UHF wireless microphone system which works at a mixed frequency of 200 -599 MHz and has great anti interference performance.
Its dual antennas help to maximize wireless signal strength and provide stable and strong wireless signal.
It has bluetooth enabled connection which helps you to easily connect to other bluetooth devices such as laptops, smartphones and tablets.
What you get with this bluetooth microphone that is awesome for karaoke.
Related: 10 Best Condenser Microphones
What is the best karaoke system for home use?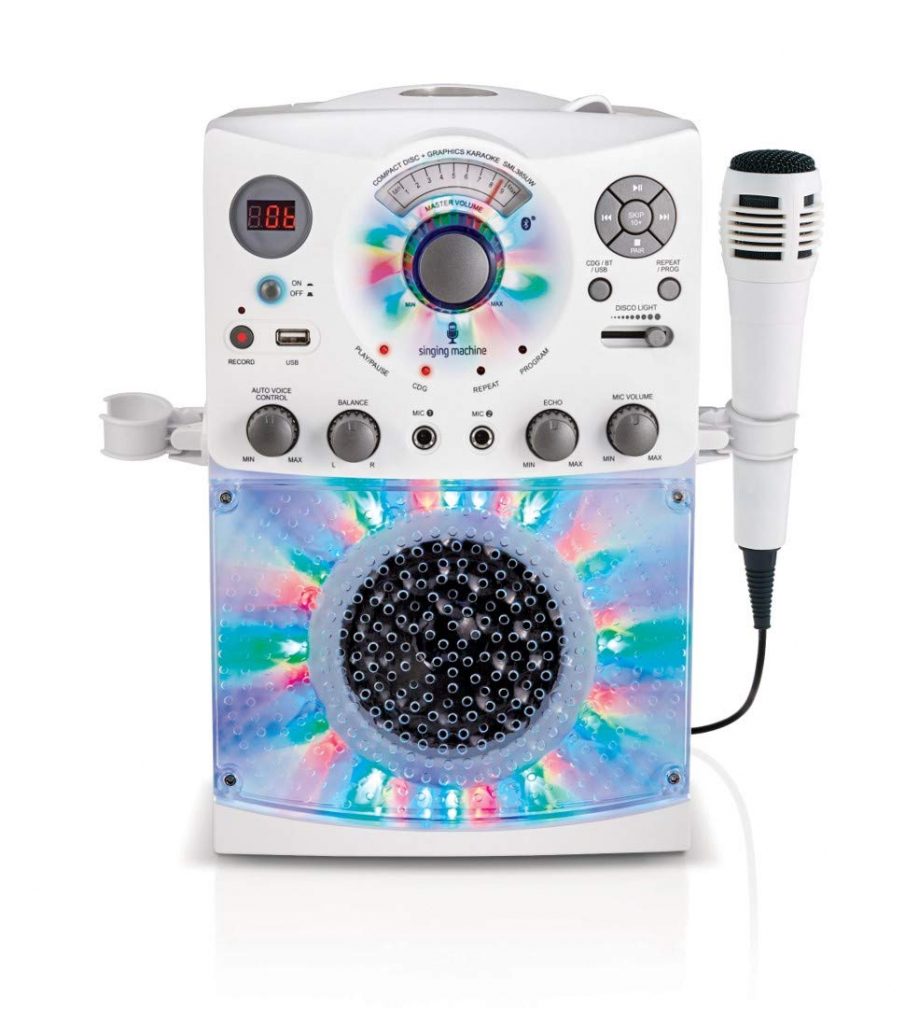 The best Karaoke system for home use is the Singing Machine SML385UW Karaoke System.
This product comes with a top load CD player which plays music CDs and graphics.
It has bluetooth for wireless connectivity for wireless digital audio streaming from compatible devices.
It also has USB connectivity to enable you record your performance and to play your saved songs.
It comes with 54 LED disco lights with dimmer settings which helps you control the ambience and the lighting of the room
It has 2 digit LED display which lets you know your song track and has Echo control for voice effects.
It comes with a built in speaker housed in a cabinet which delivers awesome and perfect sound
Its RCA cables helps you connect the karaoke machine to your Television set for scrolling lyrics for instant plug and play fun.
It comes with a line in to easily connect to other audio devices