This post contains references to products from one or more of our advertisers. We may receive compensation when you click on links to those products.
Whether you are a creative or a pod-caster, investing in a low noise microphone is imperative if you are tired of dealing with crappy audio.
It is always important to read the specs of your microphone before confirming your order.
Just because you spent good dollar bills on your studio mics doesn't guarantee you'll get the best sound quality.
Interestingly, some top microphone brands that were best performers in their hay days are considered to be noisy- by modern standards.
According to Neumann, microphones with low self-noise are rated between 3dBA and 19dBA.
Options rated below 10dBA are excellent, 11-15dBA is a good range, and 16-19dBA produces unobtrusive noise, which is tolerable for most purposes.
Anything from 20dBA and above is considered to generate excessive self-noise.
Below are some of the best microphones with low self-noise that you'll find in the market.
Our Winner After Careful Research
Microphones with Low Self Noise – Comparison Table
| Product | Specs | Our Rating | Price |
| --- | --- | --- | --- |
| | RØDE NT1-A Studio Microphone | | |
| | LEWITT LCT 240 PRO Condenser Microphon | | |
| | AKG Pro Audio C414 XLS Multipattern | | |
| | JZ Microphones Vintage Series V67 Condenser Microphone | | |
5 Best Microphones with Low Self Noise
1. RØDE NT1-A Studio Microphone
The NT1-A is Rode's improved version of its NT1.
Both versions are large-diaphragm microphones that perform as you'd expected in every application suitable for large-diaphragm condensers.
You easily find this mic in most home studios as well as professional setups.
You'll love it for its ability to handle extremely loud SPLs minus the need for pads -it also helps lower production cost.
And most significantly, set up is a breeze since it employs surface-mount components on a circuit board.
Rode NT1-A's low self-noise spec is a huge bonus for studio application in vocals recording.
Its low noise condenser is optimized for recording vocals in untreated rooms.
Its self-noise level is rated at 5dBA, while the previous version (NT1) produced about 15dBA.
At this level, Rode NT1-A can safely be dubbed the "quietest studio microphone" – even as quitter mics keep emerging.
Pros
5 dBA Self-noise level is excellent for a vocal microphone
Transformerless circuitry enables maximum signal gain
Wide frequency response
1″ diaphragm
Excellent signal-to-noise ratio
Effectively minimizes off-axis sounds
20′ microphone cable included
Cons
2. LEWITT LCT 240 PRO Microphone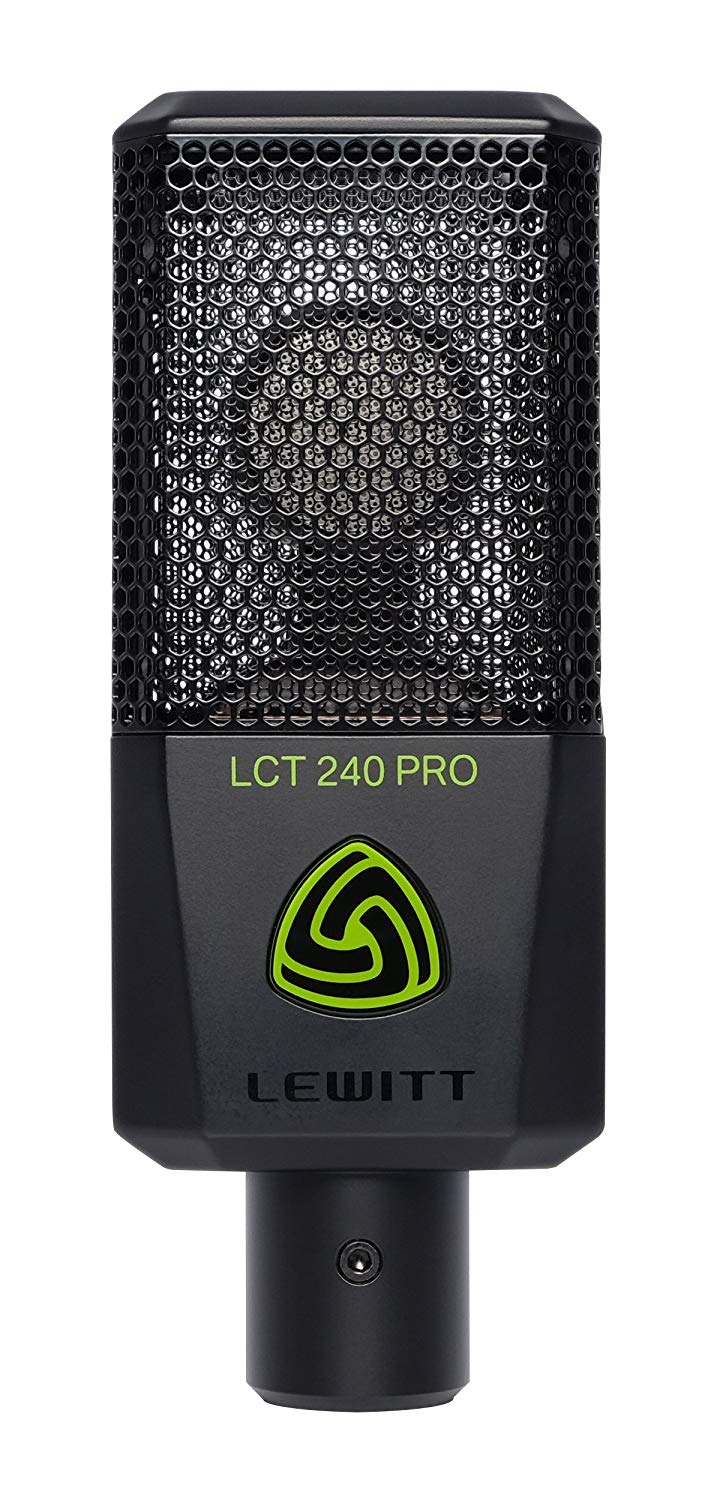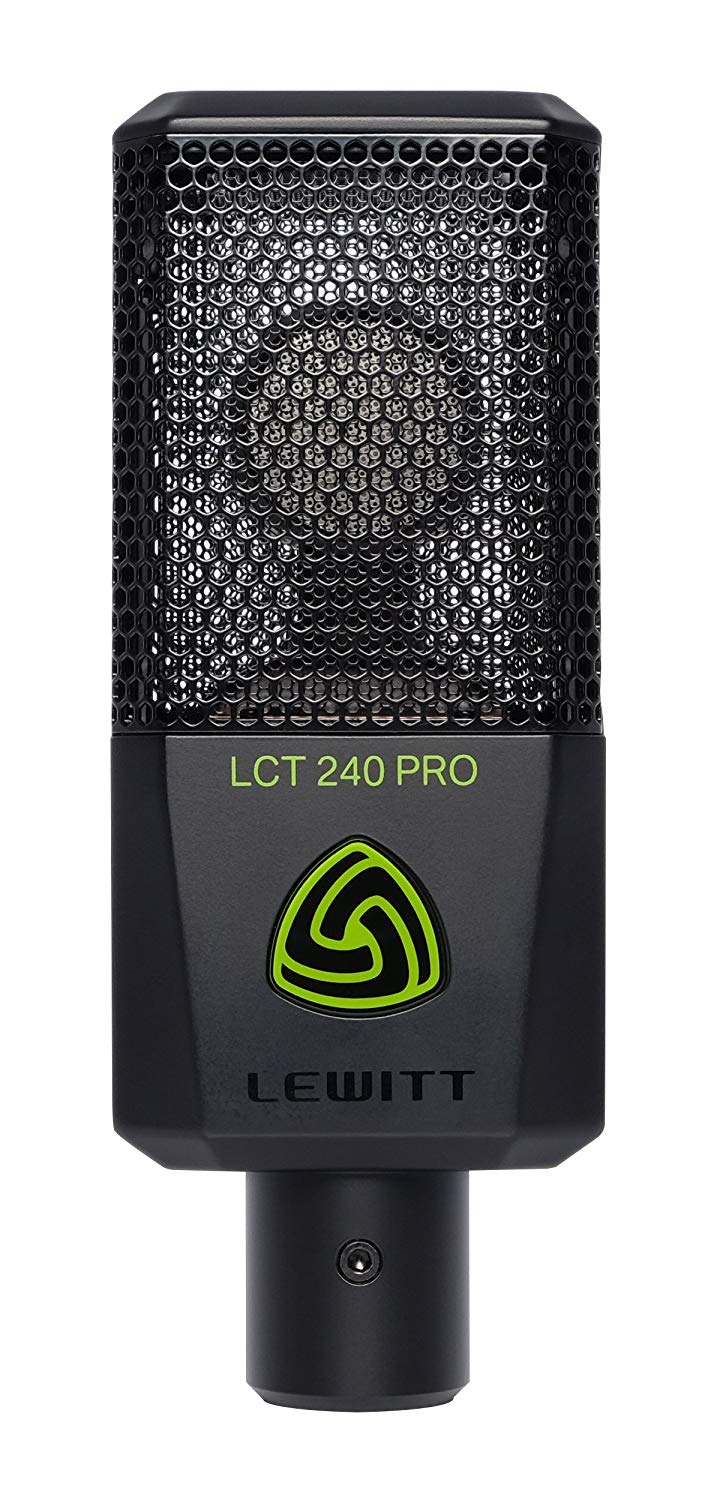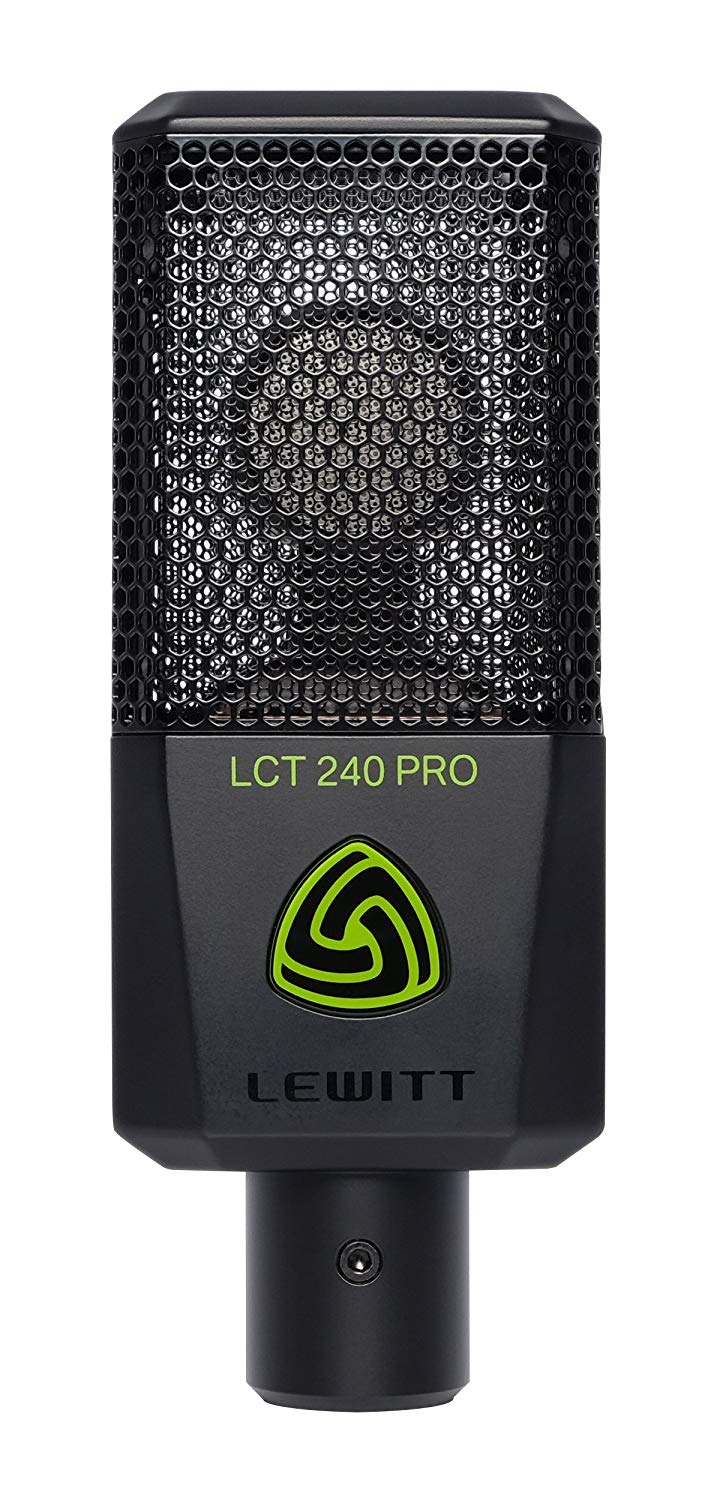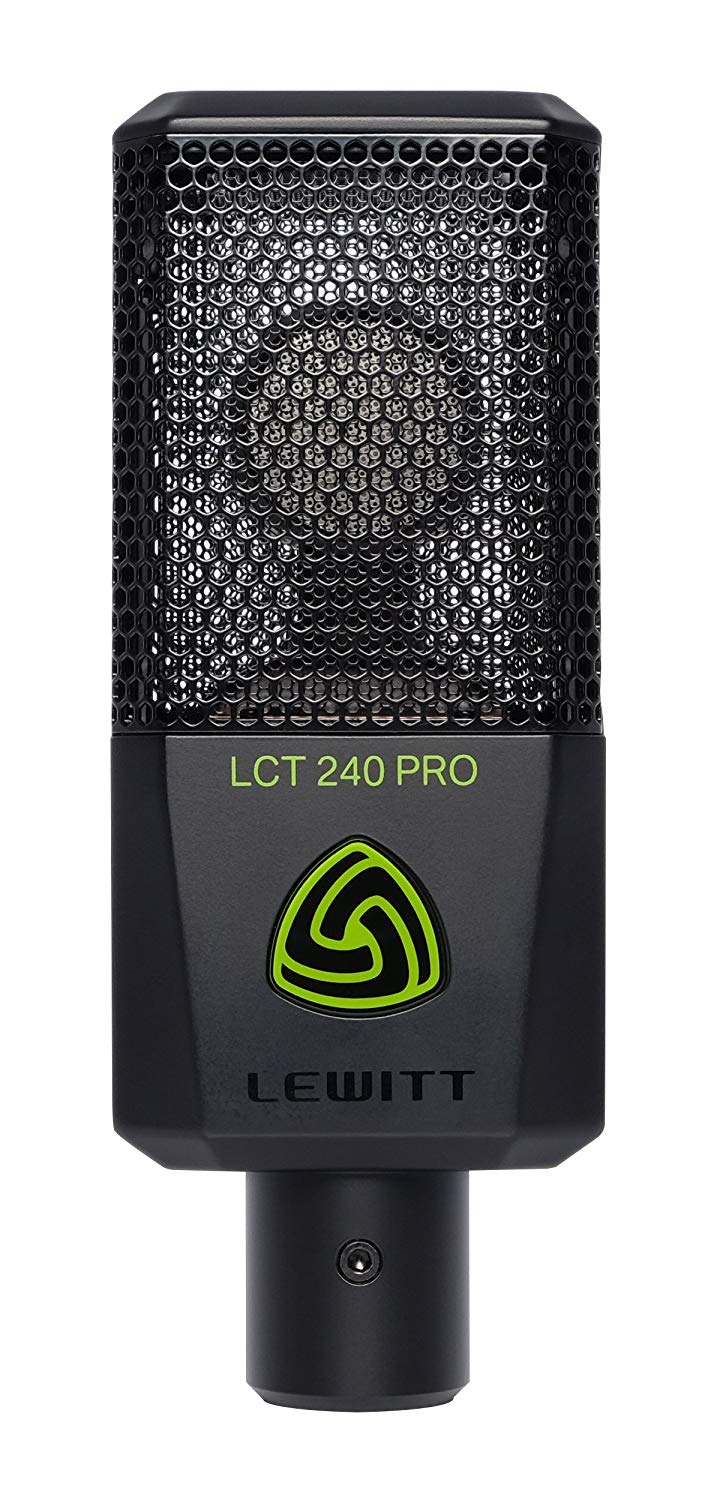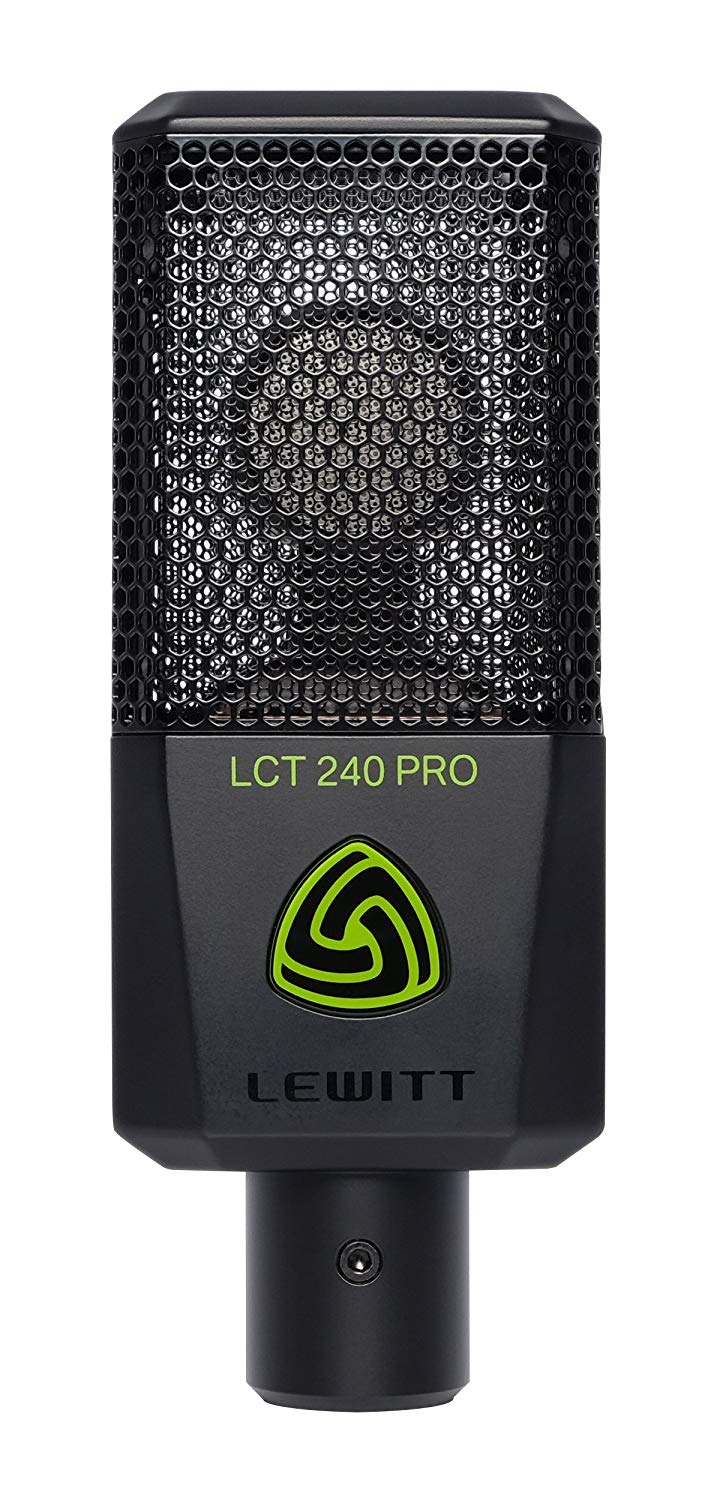 The LEWITT LCT 240 PRO is a versatile mic you can trust to take your recordings to the next level.
It gives a highly nuanced and transparent sound that is ideal for most recording applications.
LEWITT cut back on most of its historic features -such as pads, clipping features, and low-cut filters – when producing the LCT 240 PRO.
Its marked top-end with a pronounced peak at 8kHz and a low-end roll-off at 100Hz obviate the need of a low-cut filter, anyway.
The resulting scaled-down version of the LCT 240 condenser mic is more affordable.
It is thus the new entry-level microphone in Lewitt's LCT line.
Even while this version lacks all the switches, quality performance still remains intact.
The technical specifications of this mic make it an ideal candidate for bedroom recording of vocals and string instruments.
With a high SPL -142 dB and low self-noise at 19 dBA, this mic is an excellent choice for recording instruments and amplifiers.
Pros
Low self-noise; 19dBA
Employ transformerless circuits
Requires phantom power; 48v
Low impedance at 100 Ohms
Cons
17mm small-diaphragm electret capsule
Some noise when recording quieter instruments
3. AKG Pro Audio C414 XLS Multipattern
Marketed as a multipattern studio microphone, AKG C414 XSL has to be the most versatile condenser microphone you'll find in the market.
This is the revamped version in the ULS/XLS line, offering four additional polar patterns.
Having 9 selectable polar patterns -rather than 5- coupled with three attenuation levels and switchable bass-cut filters makes this an excellent choice for recording vocals, string instruments, drums, and acoustic or amplified instruments.
The amplifier is designed with a low-noise electronic circuitry.
And, while this isn't the lowest-noise mic available, you get an impressive 6dBA low noise performance regardless of the selected pattern.  
Its 134dB wide dynamic range and capacity to handle SPL up to 154 dB makes for a detailed and natural sound ideal for studio or stage use.
Pros
Dual-diaphragm 1" edge-terminated transducer
Nine polar patterns
Controls can be conveniently disabled; ideal for live operation
Metal body rejects interference
Elastic capsule suspension minimizes noise from vibration
Cons
It is expensive but you get premium quality
4. JZ V67 Condenser Microphone
Here's a handmade microphone of world-class quality.
The JZ V67 microphone is the second in JZ's Vintage Series.
It is designed to recreate the appeal and sound quality of vintage reference microphones.
It is a quiet transformerless FET condenser microphone that exudes quality you don't see in mass-produced products.
With a self-noise rating of 6dBA, the V67 remains one of the quietest microphones you'll find.
These ratings are measured with the capsule still attached to the amplifier circuit; acoustically.
The mic's sensitivity of 22mV/Pa and an output impedance of 50 Ohms, coupled with other auditory performance features like the bass roll-off attenuator make it suitable for use with a wide array of instruments, in various recording situations.
Pros
handmade microphone with vintage finish
Flat frequency response
Quiet recording; 6dBA self-noise
Bass roll-off attenuator
Cons
Not the most pocket-friendly
5. Shure KSM44A Microphone
Sitting at the ceiling of the sub-$1K price range, the Shure KSM44A/SL is a premium quality microphone that packs a wide array of features. It is a staple within the audio industry.
As a multiple polar pattern mic with low self-noise amplifier circuits, it is a viable option for use in almost any recording situation.
Like with most of its large-diaphragm studio microphones, Shure used premium electronic components.
Instead of the single diaphragm design, they used an edge-terminated capsule design with 1" dual, 24 karats gold-plated, 2.5-micron low mass diaphragm.
This gives the KMS44A/SL better frequency response compared to its predecessors; KSM44, KSM44A, KSM27, and SM27.
In terms of audio capture, sound engineers have praised the KSM44A/SL for being the flattest and most neutral mic with super-quiet operation.
While its self-noise rating was verified acoustically, 4dBA is impressive by any measure.
Pros
Multiple polar patterns for flexibility in a wide variety of recording applications
Prethos Advanced Preamplifier Technology provides noise levels
4 dB of self-noise and max SPL of 131 dB
Low mass diaphragms provide a superior response
Subsonic filter cancels rumble below 17 Hz
Pop protection grille eliminates plosives and breath noise
Cons
Final Word
You want to record audio that comes as close as possible to being clean and noise-free.
The options above are excellent microphones with low self-noise.
They are ideal for capturing quality sounds.
True, self-noise in a mic cannot be done away with completely, but it is unwanted and there is a way we reduce its effect so we don't end up with horrible audio sound.
Here is a detailed comprehensive guide on the best microphones
The above options are rated between 4dBA and 19dBA, which is an acceptable self-noise level range that offers you greater freedom of placement.