This post contains references to products from one or more of our advertisers. We may receive compensation when you click on links to those products.
So you want to sound just like T-pain?
You can use Auto-Tune pitch correction processors to "touch up" your vocals, but there is no denying the difference a good microphone will make.
Especially when it comes to recording vocals.
The point here is that there is no such thing as an Auto-tune Microphone.
Rather, you use a studio microphone to record vocals which will be tweaked using pitch correction software -kind of like enhancing an image with Photoshop -to achieve the Autotune effect.
Right, now that everything is clear, you need to get the best microphone to record that golden voice ready for autotuning.
If you are having trouble sorting through the wide range of vocal microphones available in the market, consider the options we've analyzed for you below.
These are what the market considers to be the best studio microphones for perfect vocals recording.
Our Winner After Careful Research
Microphones with Autotune – Comparison Table
| Product | Specs | Our Rating | Price |
| --- | --- | --- | --- |
| | Neumann TLM 102 MT Condenser Microphone | | |
| | Audio-Technica AT4050 | | |
| | Pyle PRO Dynamic Vocal Microphone | | |
| | MXL Mics 770 Cardioid Condenser Microphone | | |
Top 5 Microphones with Autotune
1. Neumann TLM 102 MT Condenser Microphone
When it comes to mid-priced vocal mics, Neumann might not be your first consideration since it is considered by most as a high-end brand.
However, you'll be surprised to find that they actually offer some good mic options for a budget.
Their TLM 102 MT is one such mid-priced option.
The combination of affordability, sound quality, and overall brand reputation makes this an ideal choice if you want to tap into Neumann's brand quality.
It gives a premium level at a more accessible price point.
Its relatively small profile and streamline construction make it a timeless addition to any home or professional studio.
Even though this mic features a large diagram and high SPL rated capsule which are ideal for recording loud sound sources, its most common application is in the field of dialogue, speech, and vocals recording.
Its highly directional cardioid pick-up pattern makes it more so suitable for recording vocals for autotuning.
Pros
Compact body, styled in a black or nickel finish
Cardioid directional characteristics for focused vocal recording
Fast transient response for recording dialogue and speech
Slight boost above 6 kHz provides excellent vocal presence
Integrated pop screen gets rid of plosives in vocal recording
Cons
There are cheaper mics; ones with more features
2. Audio-Technica AT4050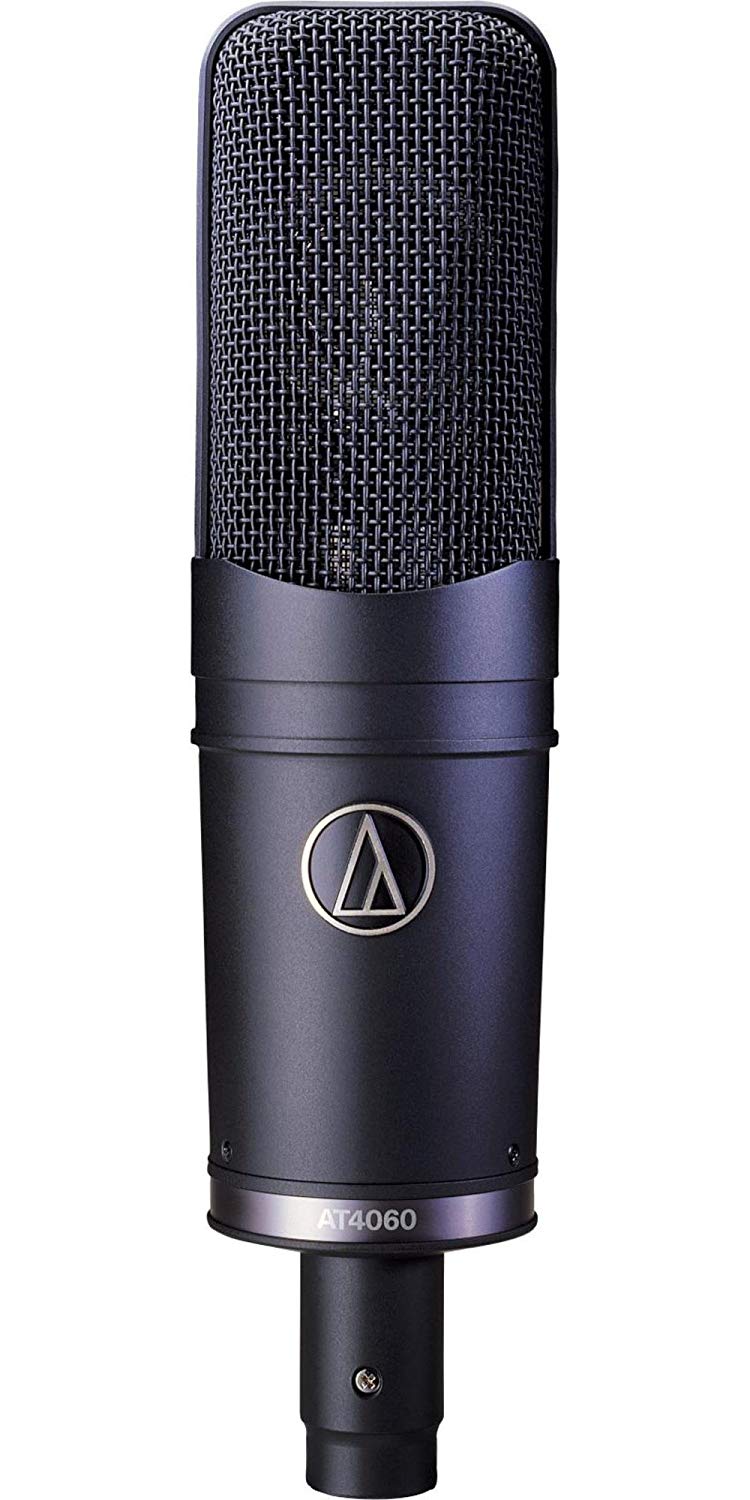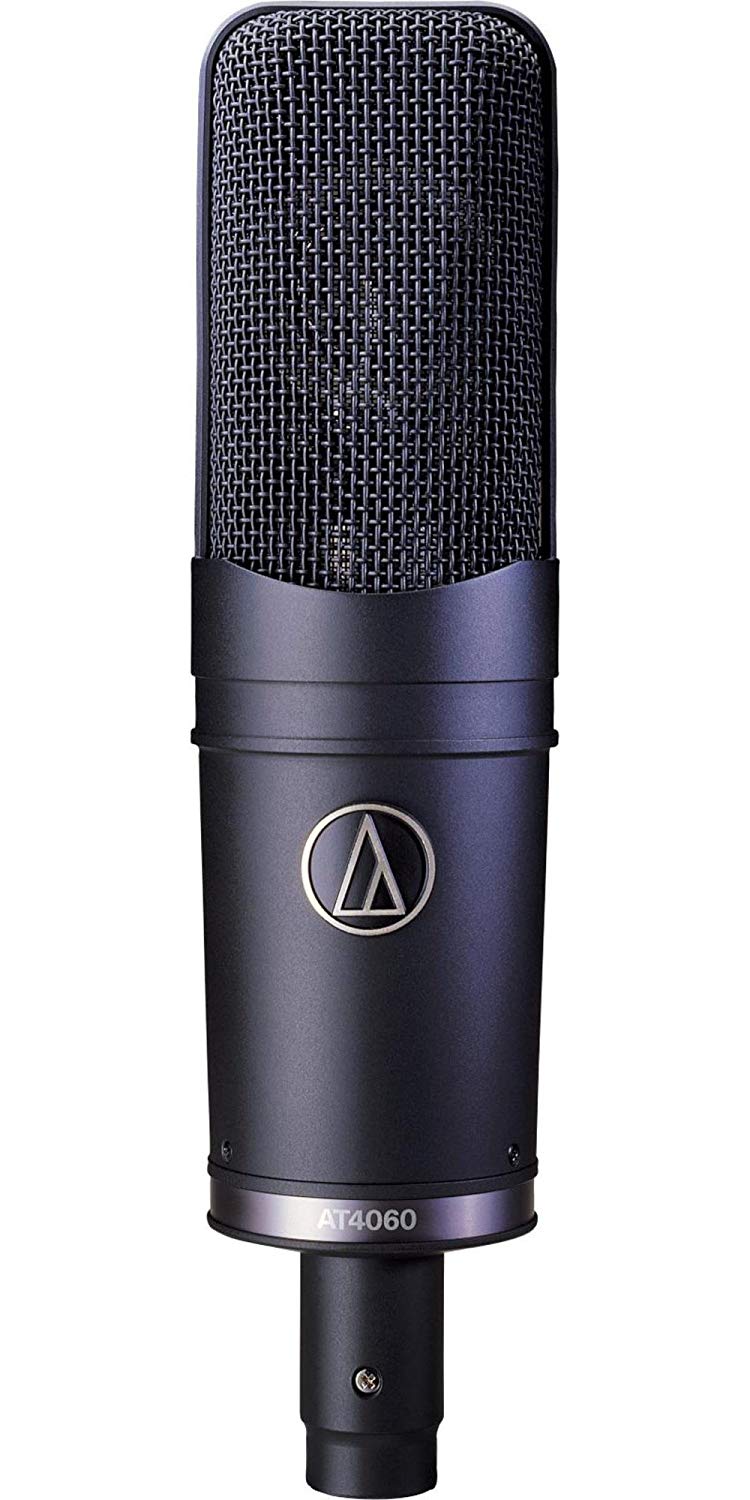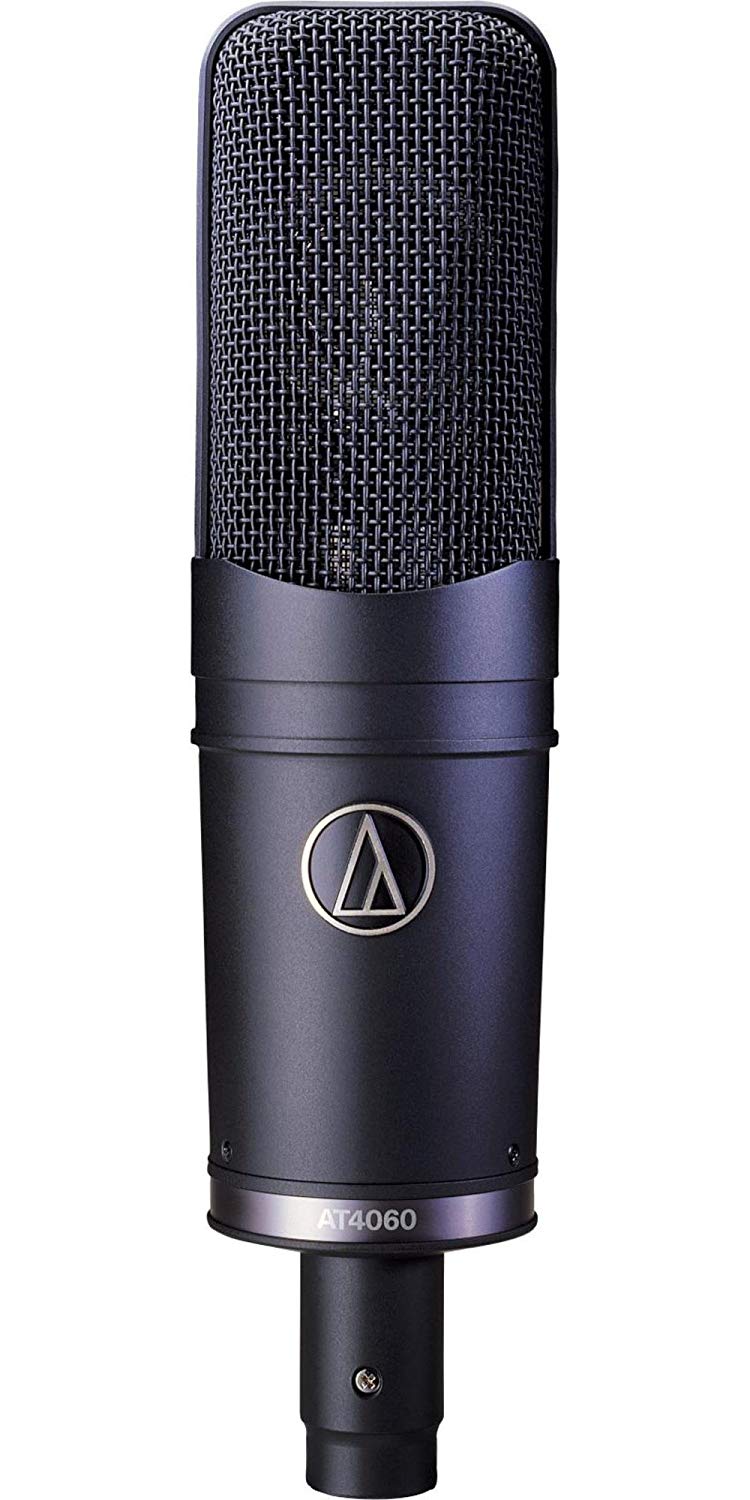 Audio Technica is considered a good microphone brand for professionals and vocalists on a budget.
Their AT4050 embodies the quality you'd expect from an Audio Technica vocal mic -except the price.
Most retailers reckon it is a top-seller; premium price notwithstanding.
While this is mainly a vocal mic, sound engineers and artists have praised it to be a workhorse studio mic you can put to almost any recording application.
It has a very natural and transparent sound making it a great choice for studios that need high performance with different vocal styles.
Not sure if T-pain has used this but there are some notable artists like Jack White and Kenny Garrett who found it to be quite a performer.
That isn't to say that you won't be able to record superb quality vocals you can tweak on the pitch correction software right from your home studio and sound like T-Pain.
Pros
Dual-diaphragm capsule design maintains a precise polar pattern
Diaphragms are gold-vaporized and aged for consistent, high-quality performance
Three switchable polar patterns: Omni, cardioid, and figure 8
Appropriate for vocals, piano, and drum overheads recording
Transformerless circuitry minimizes distortion
Cons
Not an accessible price point
3. Pyle PRO PDMICR42SL Microphone
Pyle Pro PDMICR42SL is the vintage-styled vocal mic from Pyle, a brand known for inexpensive microphones with impressive sound quality.
The classic design enhances the visual appeal to break the monotony of vocal mic styles found in most home studios.
It shines in karaoke, podcasting, voice-overs, and pretty much every vocal recording application.
This mic features a low-noise Transformerless electronic circuitry that allows for clear vocal recording.
Its wide frequency response captures every tone and produces an intelligible voice reproduction.
And, it uses a cardioid polar pattern that locks on the sound source while rejecting sounds from room reflection.
All these features enable it to deliver a clear vocal tone that's perfect for autotuning.
It has a rugged ABS plastic housing that makes it a durable mic that you'll see in your studio for quite some time.
You'll love that this mic doesn't require a battery or phantom powering.
Pros
Classic 'Old school' appeal
No batteries or phantom power
On/off muting switch
Cardioid polar pattern rejects off-axis sound
Low-noise circuitry
Self-tensioning swivel mount
Integral plosive-reducing, acoustic pop filter
Cons
Plastic coating chips and peels with time
4. MXL Mics 770 Cardioid Condenser Microphone
This isn't a premium quality mic like the Audio Technica AT4050, but it is designed for the recording engineer and vocalist who want something workable at an accessible budget.
Its feature set and sound performance come pretty close to what you'll get with most premium microphones you'll find in the market.
This is a side-address small-diaphragm mic designed for vocal recording.
It is ideal for upcoming singers looking to carve a space of their own in the musing industry.
Its low-frequency response and clear high-ends enable it to accurately reproduce vocals of any style.
Its transformer-less output is great for low noise operation, and high-quality FET pre-amp Technology ensures a wide dynamic range.
Interestingly, at its sub-$100 price point, this mic doesn't feel cheap or flimsy at all.
Pros
Cardioid polar pattern gets rid of off-axis audio
FET output electronics for low noise and high output gain
Flat frequency response is ideal for accurate vocal reproduction
Single- and multi-voice recording in different styles
Available in black, vintage white, midnight purple, and sky blue
Cons
Entry-level small-diaphragm studio condenser
5. Heil Sound PR 40 Studio Microphone
If you are looking for a straightforward but compact vocal microphone that will capture superb sounds for Autotuning, the Heil Sound Pro 40 is highly recommended.
This is a true dynamic microphone with a large low-mass diaphragm and a high SPL handling that provides an enhanced dynamic range.
This makes it an ideal mic for loud sound capture, but it is also good for a variety of other applications including vocals and dialog recording.
The Heil Sound PR 40 looks sleek in its steel housing.
It may not be a unique design but it sure is a timeless addition to any home studio where recording vocals and songs is a major use.
Pros
Tight cardioid pickup pattern; rejects off-axis noise
smooth response with an articulate and natural midrange
Efficient NdFeB magnet structure
Internal filter to a minimize plosives
Internal humbucking coil for non-interference
Steel body looks sleek
Available in black with gold, gold, chrome, and champagne
US assembled; tested in Illinois
Cons
Too much high end and not enough low-end kick
Final Word
While most mics are not designed for a specific purpose, there are a few characteristics that make some mic more suited for a particular application.
You'll not find a microphone with autotunes, but there are some mics that reproduce superb vocal quality, which producers look for when creating immersive autotuned songs.
The options we've covered in this guide are what the market considers to be the best microphones for recording vocals.
Also here is a detailed and comprehensive page with everything about microphones here
We have selected the top 5 based on sound quality, feel, and energy of its vocal recording characteristics.